GATHER


Created the concept and identity system for gather - a giant picnic event to welcome the spring season. It is inspired by Hanami Picnic during cherry blossom season in Japan. In translation means "flower viewing". The identity consists of floral graphic elements, the name of the organization, and a grid that is used as an organizing principle.

IDENTITY / BRANDING 2021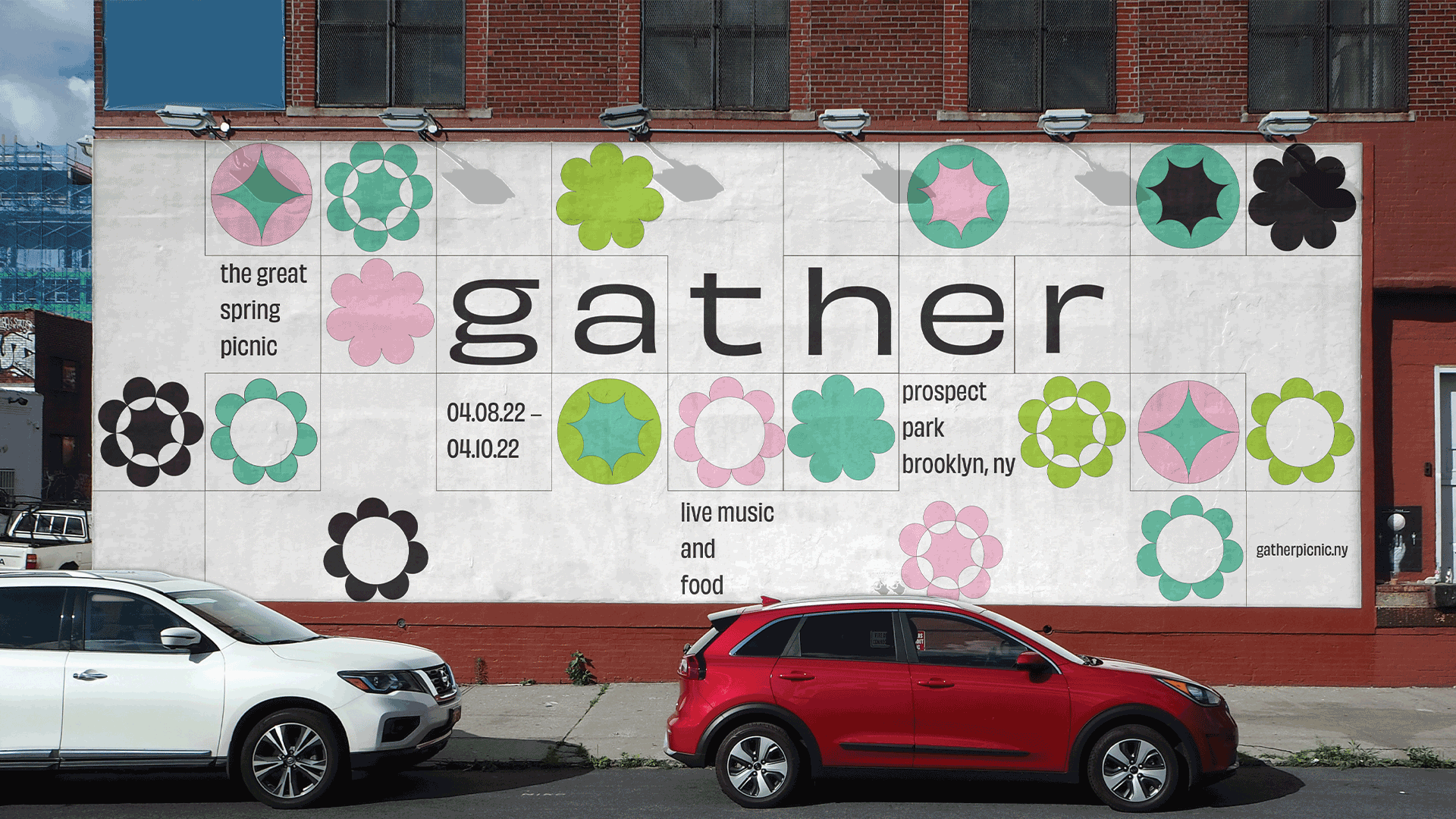 DISCOURSE

Discourse is a bi-annual magazine that focuses on water with a design sensibility by bringing a diverse community together to discuss sustainable and human-centric solutions to solve the future of water. Covering topics from sustainable objects, innovations, to infrastructures.

I designed the entire magazine from the tone of the brand to laying out the spreads.
EDITORIAL / TYPESETTING 2021

NOGUCHI MUSEUM
For this project, I created a new visual identity for the Noguchi Museum in Long Island City, New York. The identity is created through generative design, using code to randomly generate different configurations of the logo. The inspiration and parameters for the logo are taken from the floor plan of the space, which is a prominent feature of the museum.
LINK TO LOGO GENERATOR
︎︎︎
IDENTITY / BRANDING 2020

YAYOI KUSAMA:
HALLUCINATIONS

This project explores typesetting and book design. The book is a biography of artist Yayoi Kusama. The spreads are inspired by her artworks by taking her signature polka-dots which are derived from her dreams and hallucinations. This theme is scattered throughout the book.
EDITORIAL / TYPESETTING 2020